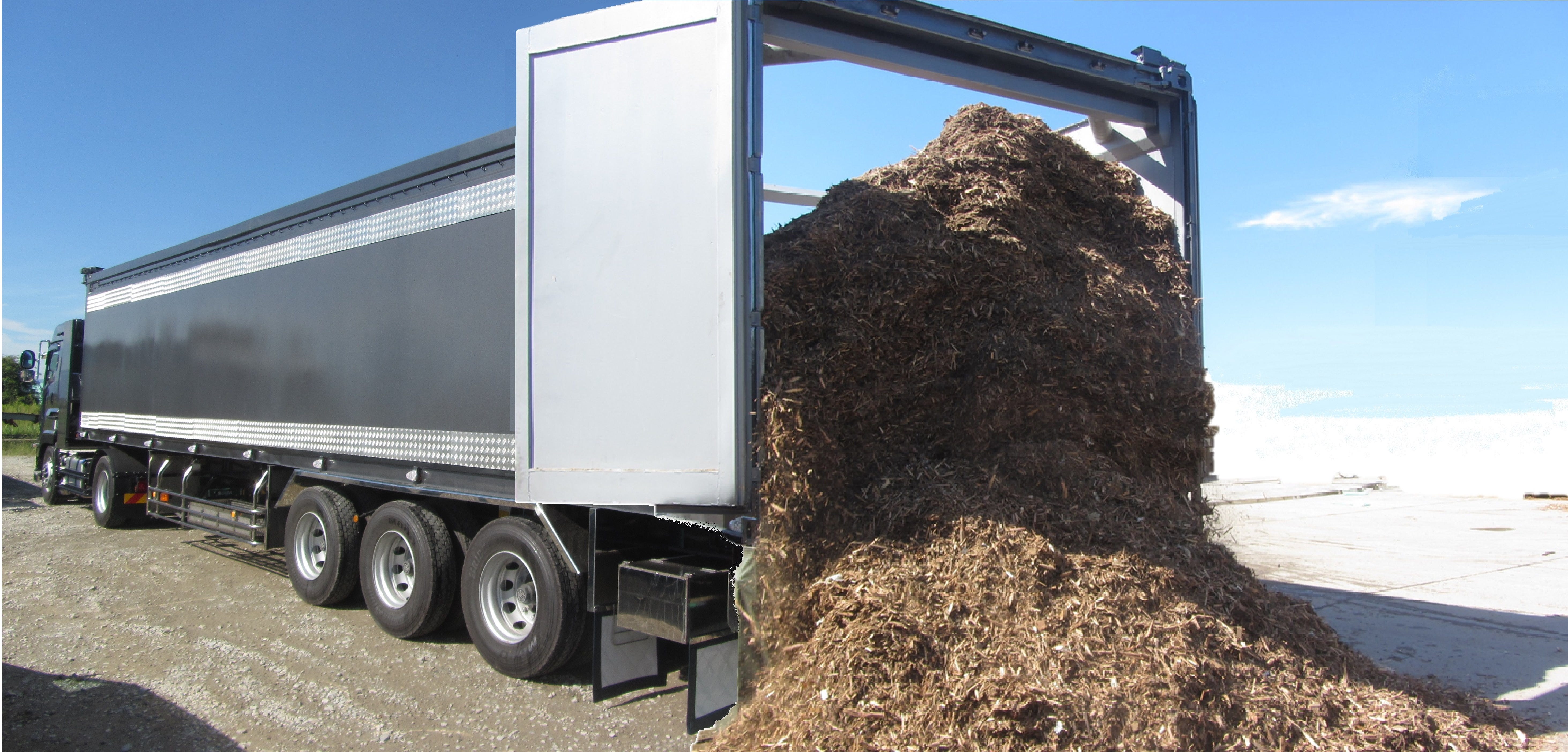 WALKING FLOOR ®
HORIZONTAL AUTOMATIC UNLOADER
Maruwa
KEITH® Walkingfloor®
Japan authorized Distributor
NOTICE
WALKINGFLOOR is internationally licensed by KEITH® USA
MARUWA:KEITH® Japan Distributor
There are 3 pairs of floorboards, and each one of them moves three times separately
when moving backward (the load above does not move)
At the time of forward movement all the floor boards move simultaneously
(the load at the top moves)
COST
The total cost of ownership of a WALKING FLOOR ® system is the lowest in the industry over the lifetime of the equipment, because our systems include:
・Large capacity(70㎥) ・Unloading is quicker, but less beneficial
・Can be used to unload in because of the long travel time
low ceiling areas ・Unloading on unstable
・Can be unloaded on uneven ground and uneven terrain is dangerous
・Easier to drive than a full trailer ・Impossible to unload from a low ceiling
INTERNATIONAL TRADEMARKS
The WALKING FLOOR® trademark can be used only when describing specific material handling systems designed and manufactured by KEITH Mfg. Co.
It is not appropriate to use the WALKING FLOOR trademark to describe any other system.
KEITH and WALKING FLOOR are the registered worldwide trademarks of KEITH Mfg. Co.
As intellectual property, they are valuable assets to the corporation and its affiliate companies.


https://www.keithwalkingfloor.com/about/trademarks/
Copyrigth 株式会社丸和機械部. All rights reserved.